Welcome to the AmeriLawGroup Website!
We specialize in helping our clients to obtain fiancé(e) and marriage visas and adjustments of status/green cards. Our office is located in California, and we provide services to all parts of the US using electronic tools coupled with our personal, one on one, service. It is our goal to give each client personal and professional service through each step of the process.
We have designed this website to answer many of your questions and to outline the procedures for obtaining a visa or an adjustment of status. You will find that each page provides unique information and may be accessed from any other page within the website. In addition to unique content, every page contains our contact information as well as direct hyperlinks to each page of the website. Each link is found on the left side of each page, making it easy to navigate from one page to another. Our clients find our site to be very user-friendly as well as informative. Please check out our scrolling testimonials for recent comments about our services from our clients.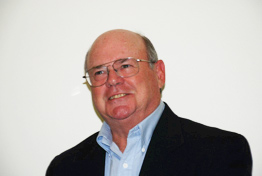 Calvin Knickerbocker, Immigration Attorney
Calvin Knickerbocker, an experienced attorney with over 35 years of service, will be your direct contact. He will provide a free initial consultation, set up your confidential account, and will personally guide you through the whole application process. As a client you will be able to contact him by phone using his direct line or email him directly with any questions you may have. Please go to the ABOUT US page for more information about AmeriLawGroup and Mr. Knickerbocker. You will find links to the Better Business Bureau's ratings of our firm, the California Bar Association and the American Immigration Lawyers Association. After reviewing these sites, you will feel confident about trusting your case with AmeriLawGroup and Mr. Knickerbocker.
A personal note from Mr. Knickerbocker:
"As the AmeriLawGroup immigration attorney, I obtain for my clients Fiancé Visas (K-1), Marriage Visas (K-3 & CR-1) and Adjustments of Status (green cards). I do this quickly, easily and at a very reasonable cost.
I am often asked "how do you provide such quick, personal and professional service at such a low fee?" The answer is simple. I work personally with each client using the latest in electronic tools (computers, phone, fax, internet, etc.). I do not use paralegals and you do not pay for fancy offices with a large staff. I answer my own phone so I can talk directly to my clients the first time. If I am on another line, I make a point of returning your call promptly. You will have direct phone and email access to myself and I will be with you from first filing to the end of the process when you get your visa or green card.
I invite you to review my testimonials page which provides real comments from real clients; then call me direct to discuss your unique case at 415-839-6662 or send me an email and I will get right back to you.
I value your business and look forward to discussing your case with you during one of my "free consultations".
For general information regarding visas or Adjustments of Status, please see Mr. Knickerbockers page. Here you will find the latest developments in immigration law, discussions regarding processing times, unusual cases, changes in fees and forms, court rulings, etc. This page is laid out for you in an easy, understandable format with links to other interesting and relevant sites.
For the answers to more specific questions, our website page labeled FAQ provides a wealth of information. These common questions and answers deal with definitions, procedures, time-lines, fees, and many other issues. This link is also positioned on the left side of each page, making it quick and easy to find the answers you need.
The process to obtain your Fiance or Marriage visa or Adjustment of Status at AmeriLawGroup is very simple.
For those interested in a fiance(e) visa or a marriage visa, the first step is a complimentary and confidential consultation with Mr. Knickerbocker. This important interview will determine what forms need to be filed, and other strategic actions to be taken. Upon your approval of the fee agreement, and payment of the legal fees, your personal file is opened. The necessary forms will be sent to you electronically via email along with complete directions regarding their completion. We also provide complete descriptions and advice regarding the other documents that need to be assembled and submitted along with your forms. All forms are completed electronically, on your computer screen, and sent to us instantly when you push a button. We can now review all your documents line by line, and edit, change or obtain more information, to assure "first time submission" accuracy and success. When approved by Mr. Knickerbocker, these forms are filed, along with your check for the required filing fees, to the USCIS.
After approval by the USCIS, the appropriate Embassy/Consulate in your fiancée) or spouse's country is contacted, the required forms are reviewed , and other specific requirements are defined and addressed. Language and medical issues, if any, are taken into account, and an interview is scheduled at the Embassy/Consulate. Mr. Knickerbocker will assist your fiancé(e) in preparing for the interview to assure a positive outcome and issuance of the visa. Depending on the country, the average time for issuance of the visa is 5 to 6 months from the initial filing.
For those seeking an Adjustment of Status: To qualify for an Adjustment of Status, you must be married to, or about to marry, a US citizen and live in the US legally. This AmeriLawGroup process begins with a personal interview with Mr. Knickerbocker, who then determines the information needed and the forms and documents necessary for filing. The flat fee of $1500 is paid, and the client's file is opened. The appropriate files are sent to the client electronically, and once completed, are instantly returned to us electronically and are reviewed for accuracy. If everything is in order, the files are sent to the USCIS for review and issuance of the Permanent Residence/greencard. It takes about 5 months for the USCIS to issue the Green Card. AmeriLawGroup will obtain for you, without cost, a temporary work and travel permit for you to use to while waiting for the Green Card.
For a more complete description of these procedures, please visit the other pages regarding Fiancée and Marriage visas and Adjustment of Status or contact Mr. Knickerbocker directly either by phone or email.