About Us
Our Goal is to provide, prompt, personal and professional legal services at a reasonable cost.
Our Services:
We work exclusively with clients who need:
Our Goal:
To obtain a visa for your fiance(e) a spouse visa, or an adjustment of status / Green Card or other service for you, in the shortest time possible.
With experienced attorney consultations and efficient electronic methods we are able to assure timely success for each client while keeping the cost of service low.
Our 100% Guarantee:
It's Simple:
If your petition is denied by the USCIS, AmeriLawGroup will refund your fee in full, period (see our written fee agreement for details).
Principal Immigration Attorney: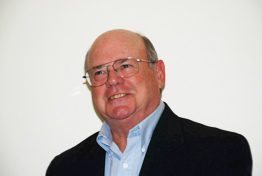 Member, California Bar Association

Admitted to practice January, 1972

Graduate, University of California, Hastings College of Law, JD
Graduate, University of California, Berkeley, BA
Please visit the links to our pages for the California Bar Association provided on this site.
PLEASE REVIEW OUR QUALIFICATIONS AND RECORD CAREFULLY. ALSO REVIEW OUR TESTIMONIALS PAGE ON THIS SITE.
WE ARE VERY PROUD OF OUR RELATIONSHIP WITH OUR CLIENTS.
WE STRONGLY RECOMMEND THAT YOU CAREFULLY CHECK OUT ANY BUSINESS OR PROFESSIONAL YOU MAY DEAL WITH ONLINE.
YOU WILL SEE WHY YOU SHOULD CHOOSE AMERILAWGROUP
Mr. Knickerbocker retains a personal, confidential relationship with each and every client starting with the initial private consultation. He listens carefully, advises professionally, and creatively solves any problems that arise.
Please visit the testimonials page to hear directly from past clients!